If the button on your MouthWatch camera has stopped working, there are a few methods listed below you can try to get your camera working again and get back to capturing photos of your patients.
Method 1 - Ensure MouthWatch Capture is running and your imaging software is selected
This is indicated by our icon showing in the lower right corner of your Windows task bar. Ensure the icon is blue and right click the Icon to make sure your imaging software is selected from the list. Please review the setup guide for your imaging software to determine what selection you should make.  If the Icon is orange, make sure the camera is plugged in.
Method 2 - Restart MouthWatch Capture Program
Restarting the MouthWatch Capture program can fix issues that arise with the button. Simply just right click our Icon as shown above and select "Exit" from the bottom of the list. Next go into your Windows Start Menu and look for MouthWatch Capture to start the program again.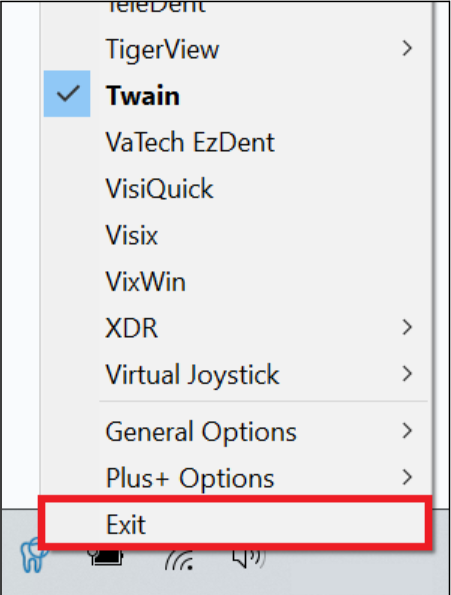 Method 3 - Check Connections
If your camera is plugged into any external USB hub or if it is using an extension cable to extend the length of the cord, either of these could be causing the issue. Try removing the camera from any USB hub or extension cable being used and plug the camera directly into the tower of the PC to test.

Note: When using an external USB hub, we recommend using one with an AC adapter and is powered.
Method 4 - Restart the PC
Simply just restart the PC and when it comes back up test the button on the camera again. This can be the easiest and quickest solution if MouthWatch Capture is not working properly.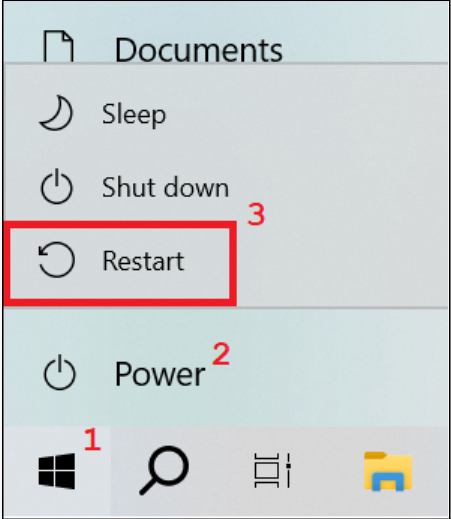 Method 5 - Reinstall MouthWatch Capture Program

In the event none of the steps listed above fixed your issue, you will want to uninstall your current MouthWatch Capture software and reinstall the latest version from our support site here: Download MouthWatch Button Capture Software.

For instructions on uninstalling the Mouthwatch Capture software, you can use our guide located here: Troubleshooting: Uninstall Mouthwatch Capture Program