Before reinstalling or updating your MouthWatch Capture software you should always first uninstall the current version you have on your PC. Below are the steps to uninstall the MouthWatch Capture Software.
1. Open your Windows settings by right clicking your Windows Start Menu and selecting Settings from the list.
2. Once in your settings you will go to the section called "Apps"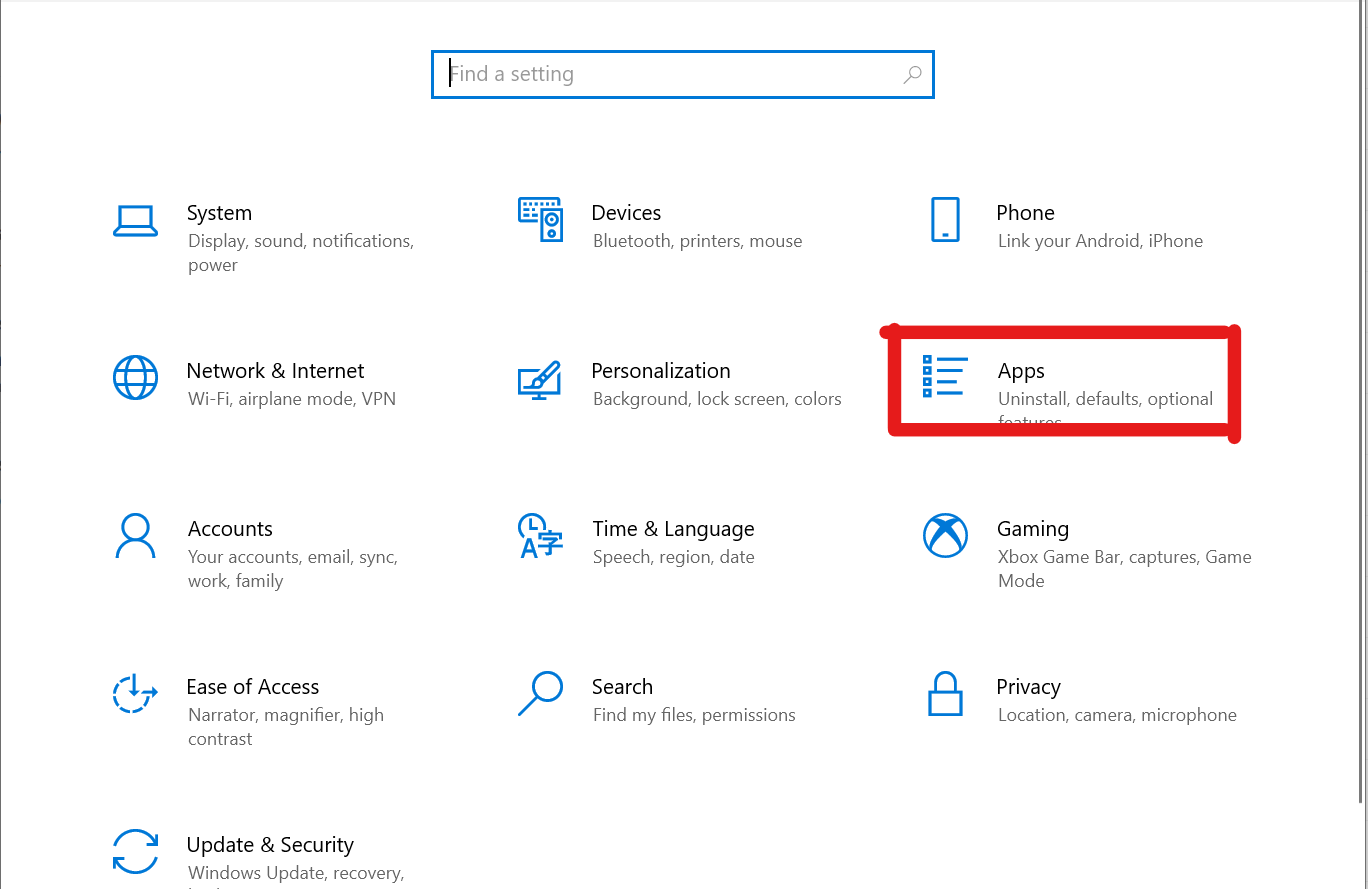 3. All of your installed applications will be listed, use the search bar to find MouthWatch Capture in the list and click on it, then click "Uninstall"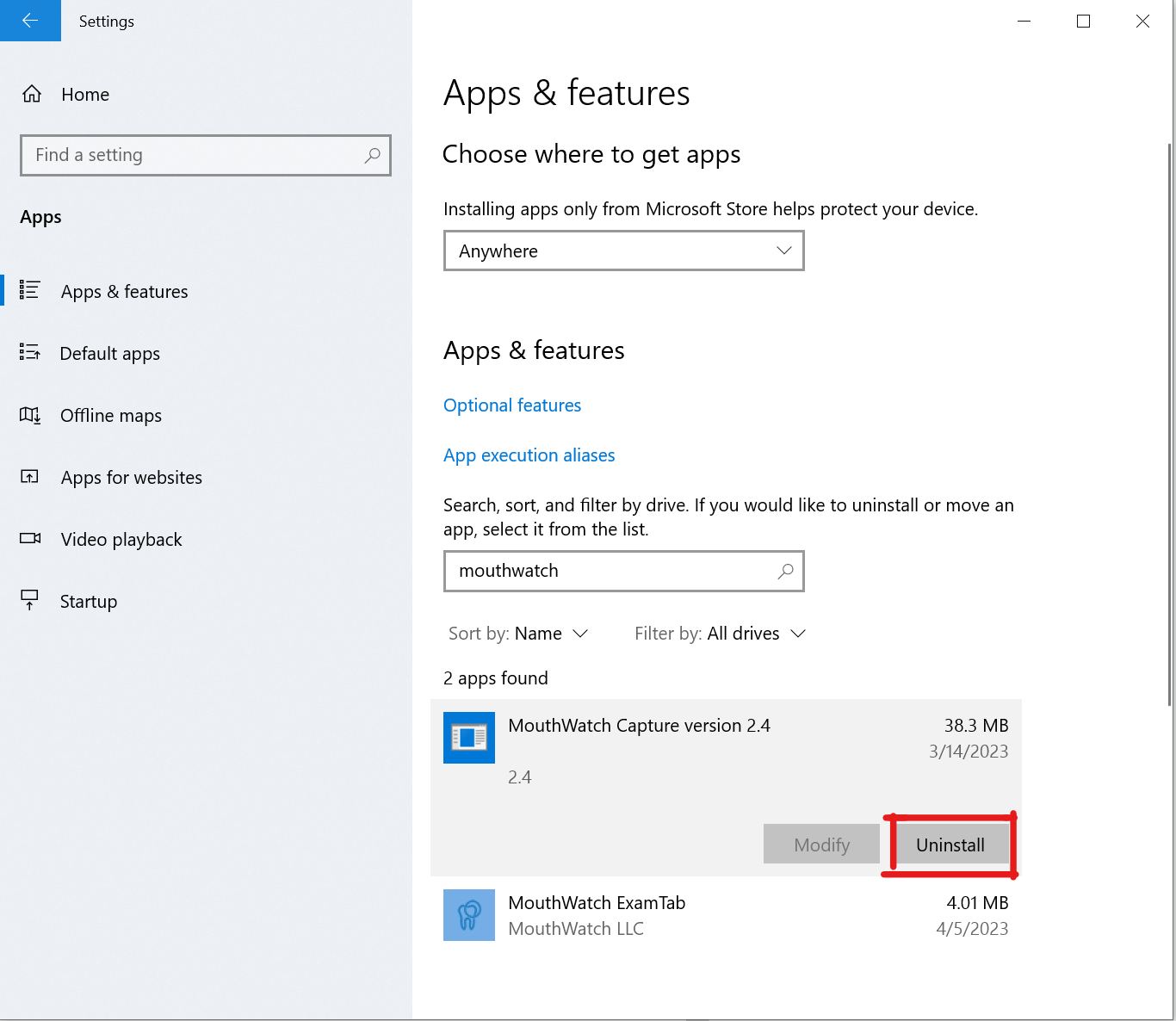 Once the program is uninstalled you can proceed with installing the latest version of MouthWatch Capture. Download MouthWatch Button Capture Software