Video conferencing is what we refer to as Live Video or synchronous teledentistry (D9995). This is when you have a live video feed (think FaceTime™) between providers as well as a live feed from the intraoral camera. This combination of webcam and intraoral camera enables the remote provider to perform a very thorough examination. Video conferencing also allows providers to share their screens securely allowing multiple providers to jointly view records, images, documents, and scans. Video conferencing is a powerful and useful tool that allows for immediate triage, diagnosis, and authorization of treatment.
Logistically, video conferencing can be complicated so be sure that the provider you want to connect with is available before launching the video conference session and is connected to WIFI.
Initiate a Video Conference
This can be done from a
Join a Video Conference
If you are the Host, you will be automatically entered into the Video Chat room. If you are not the Host, you will be placed in a waiting room after you hit Join. The Host will accept your request.
There are multiple ways to join a video call:
From the Dashboard, click

From the Appointment page, click the Join Video Call button

Click the link in your email

Join via text message invitation

Click the link on the alert in your TeleDent notifications
Add or Switch Another Camera
To add your intraoral camera, or another camera to the video feed, click Add Camera from the left side of the browser and select which camera you would like to add. The MouthWatch intraoral camera will be listed as USB Video Device. Other intraoral cameras can be added to the video call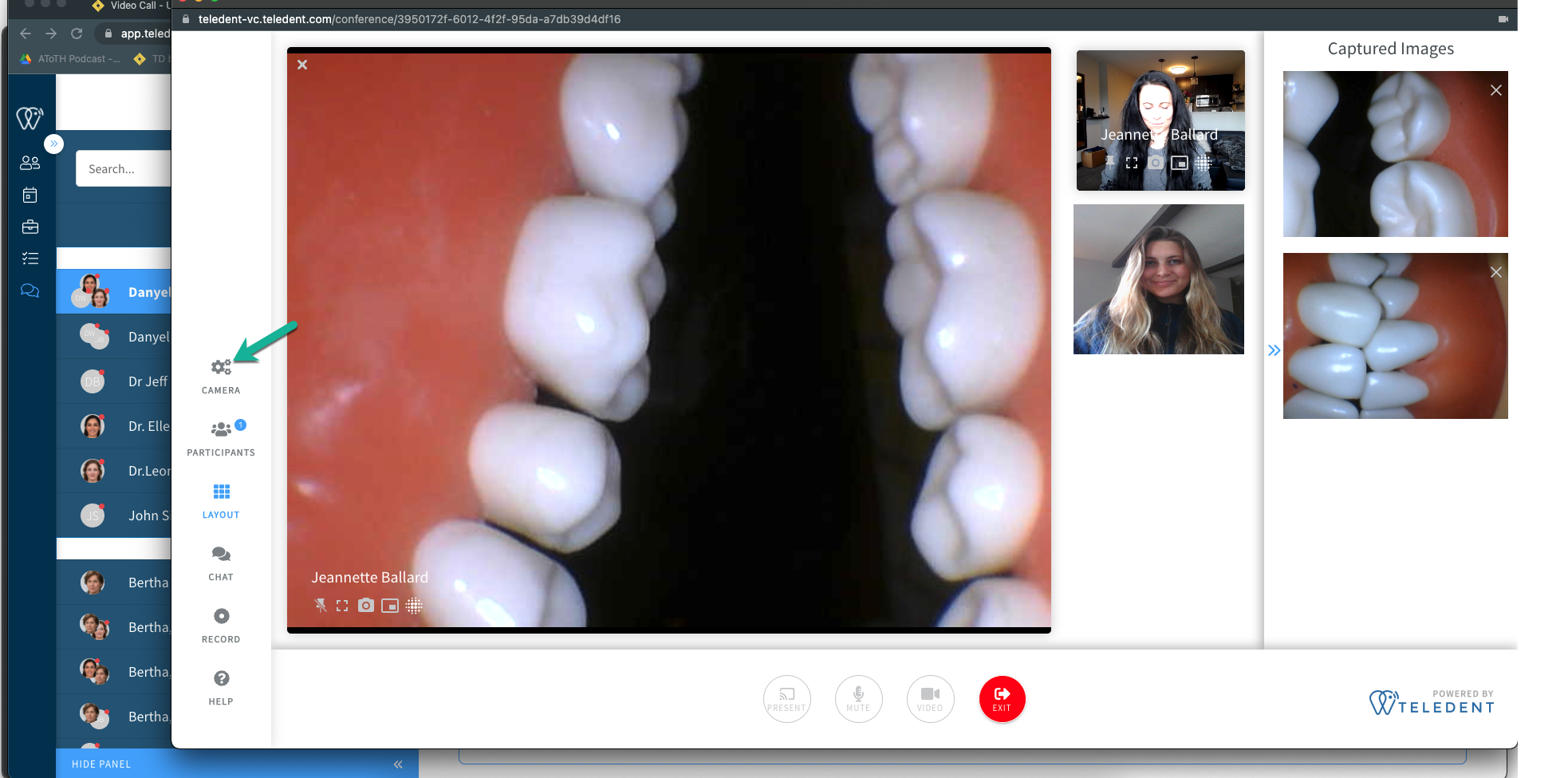 To leave the session click Exit on the bottom right side of the screen.
Assign any images or recordings taken during the video call