Video conferencing is what we refer to as Live Video or synchronous teledentistry. This is when you have a live video feed (think FaceTime™) between providers as well as a live feed from the intraoral camera. This combination of webcam and intraoral camera enables the remote provider to perform a very thorough examination. Video conferencing also allows providers to share their screens securely allowing multiple providers to jointly view records, images, documents and scans. Video conferencing is a powerful and useful tool which allows for immediate triage, diagnosis and authorization of treatment. 
Logistically, video conferencing can be complicated so be sure that the provider you want to connect with is available before launching the video conference session.
Initiate a Video Conference
From the dashboard in the cloud app or local click the Video Conferencing button in the Quick Actions section. (You must have an internet connection to participate in a live video conference)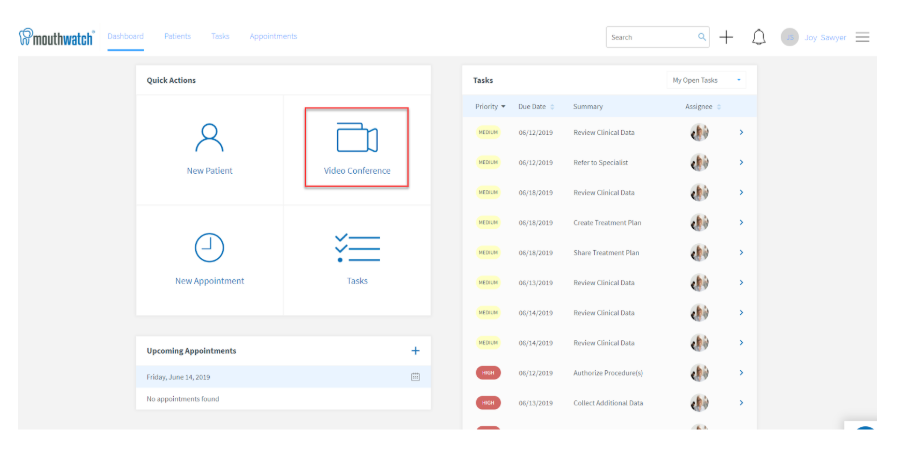 You will then need to select the provider or providers that you want to invite to the session and click Create Video Session.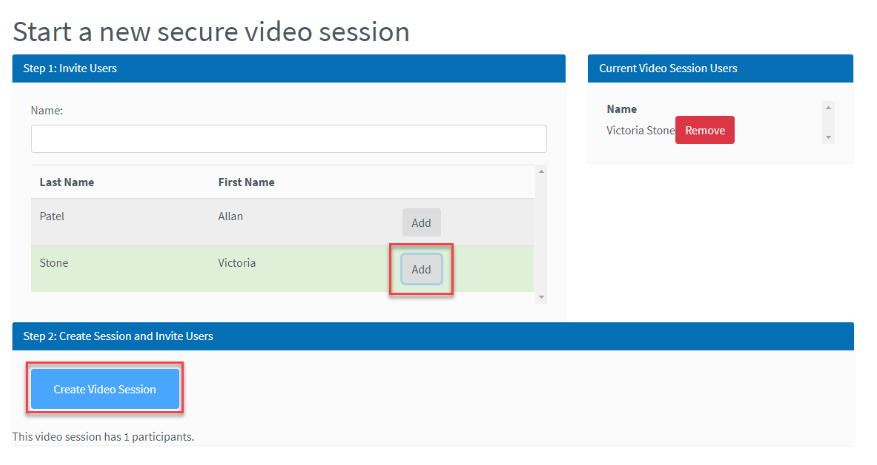 This will launch the Video Session and you will need to click Go To Video Session to enter your video conferencing dashboard.


Once you are in the dashboard you will need install VSee if you don't have it installed on your device. (If accessing video conferencing through your smartphone, download the VSee Messenger app)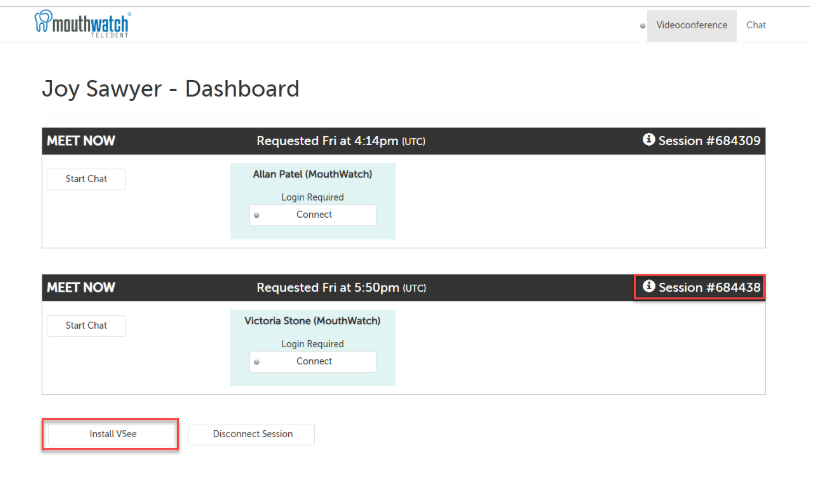 The other provider must enter the waiting room before you click Connect. 
You will know that the other provider is in the waiting room when you see the Connect button turn blue and you see In Waiting Room when you hover your mouse over the button.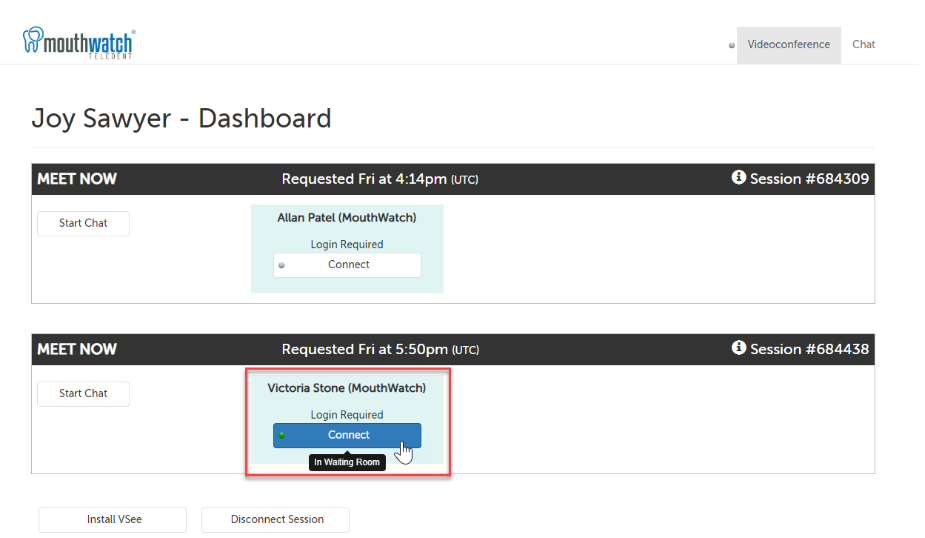 When the Connect button turns blue, click to enter the video conference.
Join a Video Conference
If you receive a notification that a video conference has been requested, you will need to be in the cloud app to join.  From the top bar click

and select the correct session from the Activity Feed. You will see the date and time of the request.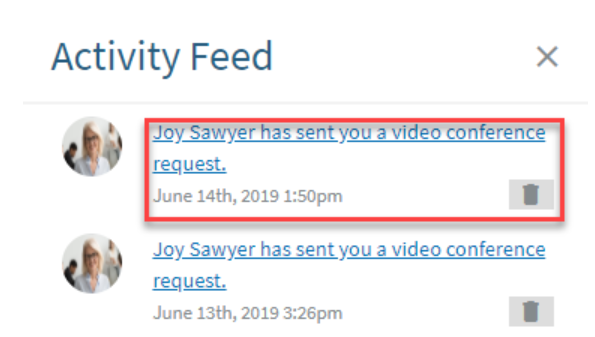 This will launch your videoconferencing dashboard. Click Enter Waiting Room.

If you do not have VSee installed on your device you will need to install before you enter the waiting room.
After you click Enter Waiting Room, you will automatically be connected to the video conference where you will wait for the other provider/providers to call in. 
To add an intraoral camera feed to your conference, click on the gear in the VSee window and select Add Another Camera > USB Video Device.