Instructions for Examine Pro Integration
MouthWatch cameras easily integrate with Examine Pro imaging software. Use the MouthWatch camera to capture images of the patient and store them directly into the patient record.
Step 1 – Plug in the MouthWatch Camera
Make sure that you plug the USB connector into a powered USB port. Sometimes, these are located on the front or back of the computer. If your monitor has USB ports, these may not be powered.
If setting up a MouthWatch Plus+ use a USB 3.0 port.

Step 2 – Windows Recognizes the Camera
Once the MouthWatch camera is plugged in, you should see a small alert on the bottom saying that New Hardware USB Video Device was recognized.
Step 3 – Set Preferences
From the Video Still Capture options screen within Imaging, Click to Advanced Setup. Select USB Video Device.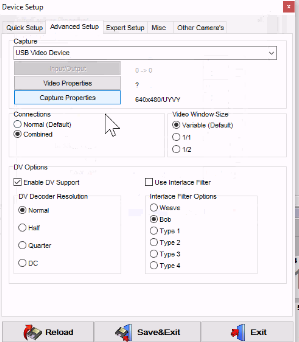 Next, Click the Expert Setup tab. Make sure Video Format Compatibility is checked: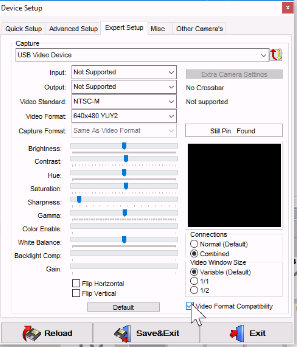 Next, click on the Misc. tab to set the capture button options.
Make sure that Search for Still Capture Pin and Search for Em28xx are checked.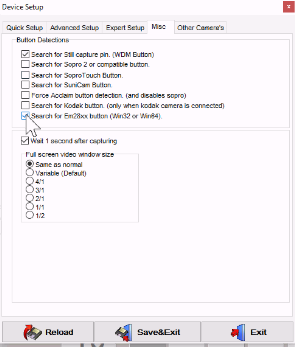 Click Save and Exit. You should now see a preview of the image.
Step 4 – All Set!