Instructions for Eaglesoft Integration
MouthWatch cameras easily integrate with Eaglesoft practice management and imaging software. Use the MouthWatch camera to capture images of the patient and store them directly into the patient record.
Step 1 – Download the Button Capture Software
Step 2 – Plug in the MouthWatch Camera
Make sure that you plug the USB connector into a powered USB port. Sometimes, these are located on the front or back of the computer. If your monitor has USB ports, these may not be powered.
Step 3 – Windows Recognizes the Camera
Once the MouthWatch camera is plugged in, you should see a small alert on the bottom saying that New Hardware USB Video Device was recognized.
Step 4 – Set Eaglesoft Preferences
From the Eaglesoft home screen, click FILE > PREFERENCES and you will see this screen: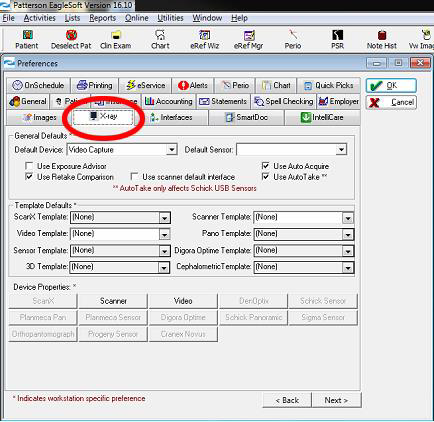 NOTE: Do not change the Default Device and Default Sensor settings, as these are linked to your digital x-ray sensors.
Click on the Video button: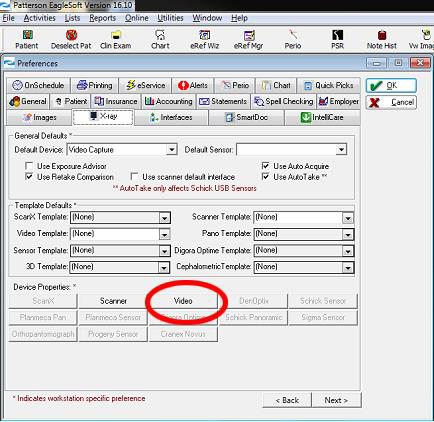 You will now need to select the MouthWatch camera, which is listed as USB Video Device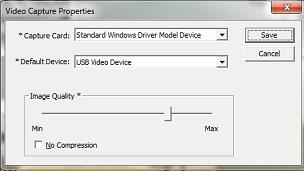 Select Standard Windows Driver Model Device as the Capture Card and USB Video Device as the
Default Device. Click Save.
This will take you back to the preferences window. Click OK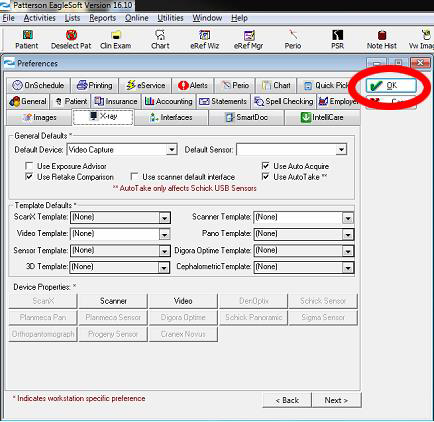 Step 4 – Log off Eaglesoft and Log In
In order for the changes to set, you will need to log off and log back into Eaglesoft.
Step 5 – Take a Video Exam
There are a number of ways to do this, but for the next step, you will want to open a patient record and create a new Intraoral Video exam. If you don't know how to do this, consult your Eaglesoft manual or live support.
Once in a patient record, click New Exam
Once the New Exam type has been selected, Right Click on the blank Image Box where you would like to capture a photo.

A menu will drop down.

Select Acquire From > Video Capture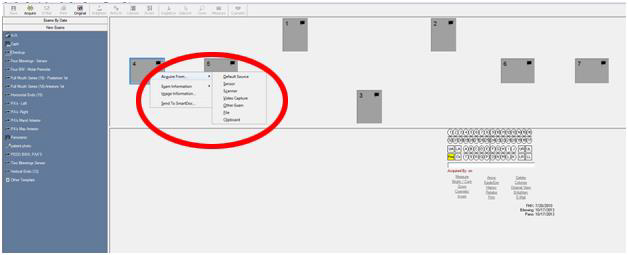 This will display a video capture window.
Press the capture button on the MouthWatch Intraoral Camera

You will then see the text that says Number: 0 increase by 1

When you close out, the images will be saved to the patient record
Step 6 – Setup Video Format
If the video seems choppy, click on the Setup button in the video capture window: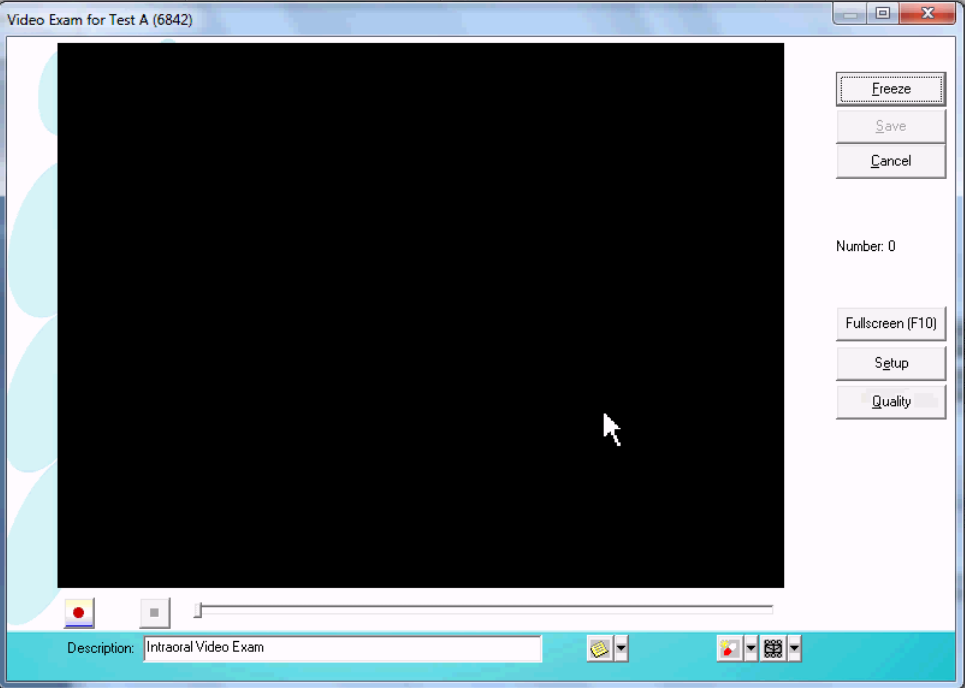 You will then see options for the video stream

Uncheck "Use Video Mixing Renderer" to fix the white/black screen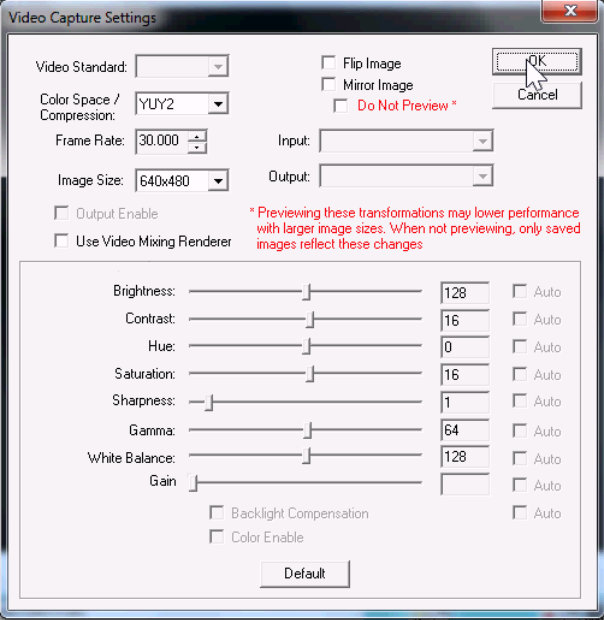 Then, press the Default button under the sliders to adjust the color.
Step 7 - All Set!
Tip – You can start a video exam by clicking on the Intraoral camera icon on the "Operatory" screen. This will take you right into an exam where you can capture as many still photos as you like, and they will go right into the patient's record.