Whether you have x-ray software or not, ExamTab allows for robust patient record management.
Create and Modify Patient Records
ExamTab allows you to link all patient images and videos to a patient record and basic health history. You can also take a photo of the patient's face to help personalize the record.
To Create a Patient Record: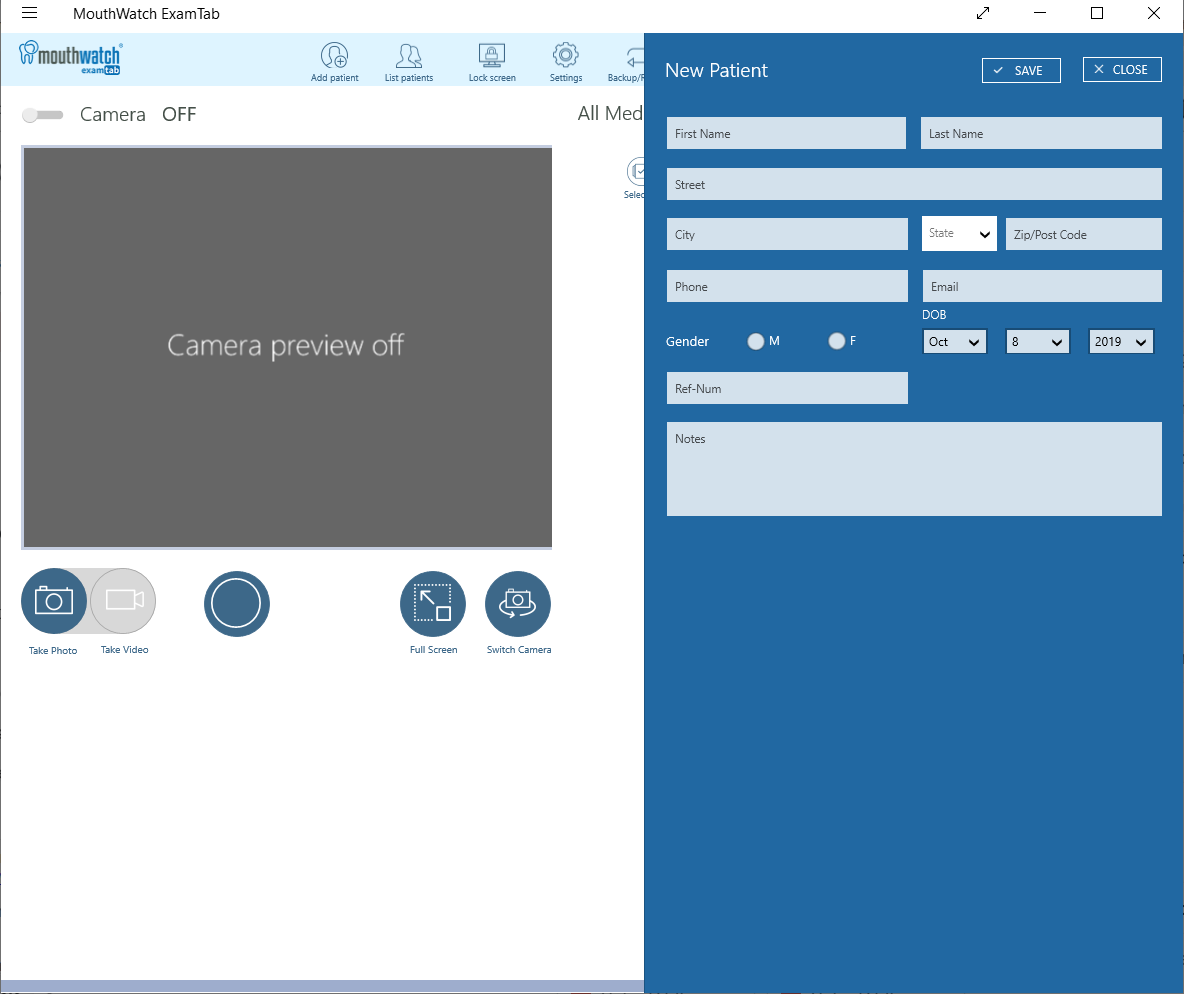 Begin by tapping Add Patient

Enter patient details

Add Ref-Num if you have a chart number

Add any notes relevant to the patient

Tap Save

ExamTab will now allow you to create records in this patient's account
To Modify a Patient Record:
Tap on the patient's name above the image preview

You can change the photo, edit contact information or add dental treatment notes

When you tap Change Photo, it will activate the integrated camera. Tap the screen to take the patient's photo and crop to select the size you like

Each time you add to the dental history, it will save a discrete instance of the notes. What does this mean?
Search and Archive Patient Record(s)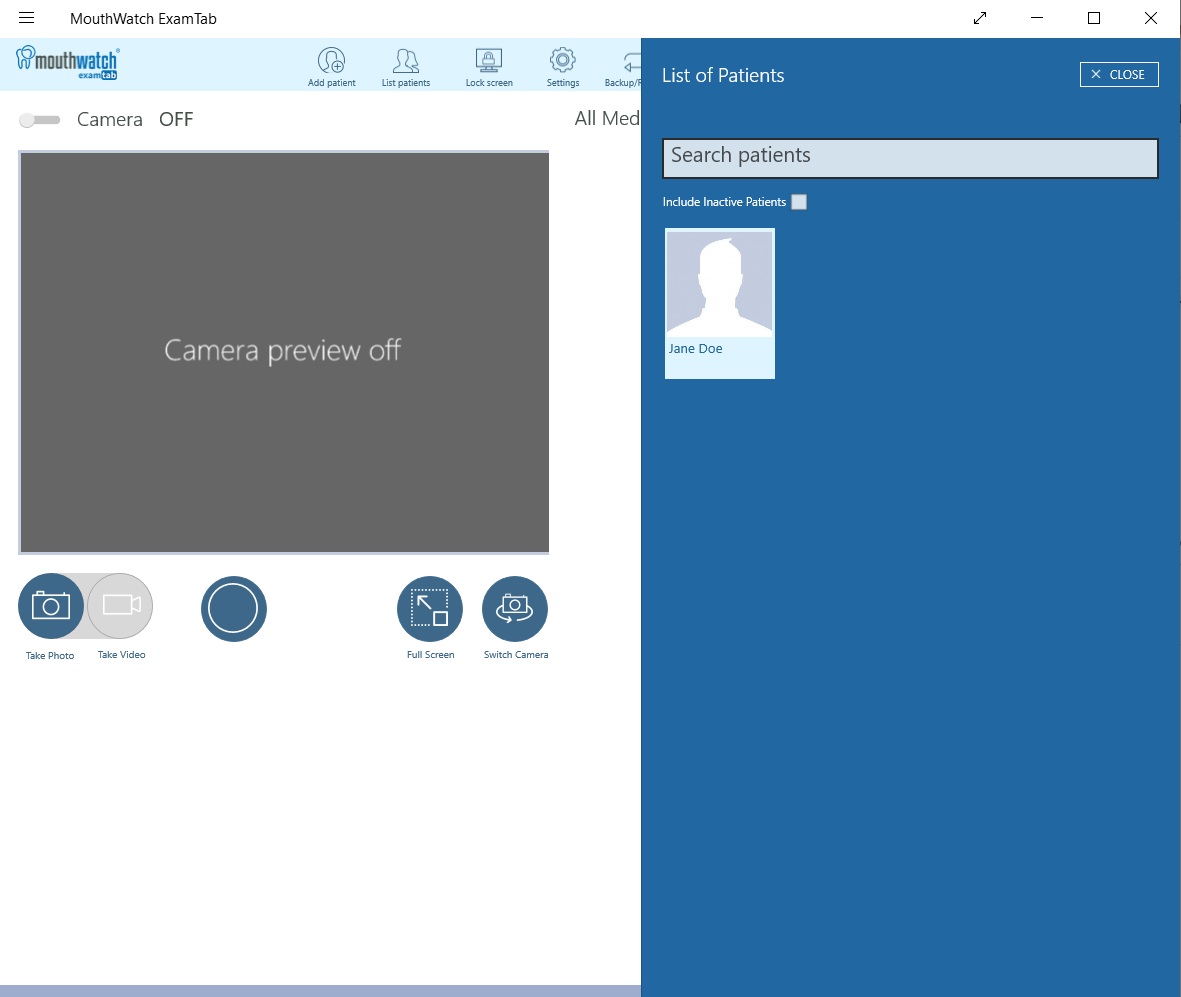 To Search for a Patient Record:
Tap the Search icon at the top of the screen

Enter the name of the patient

Select the patient

You are now in their record and can begin taking photos and videos
To Archive a Patient Record: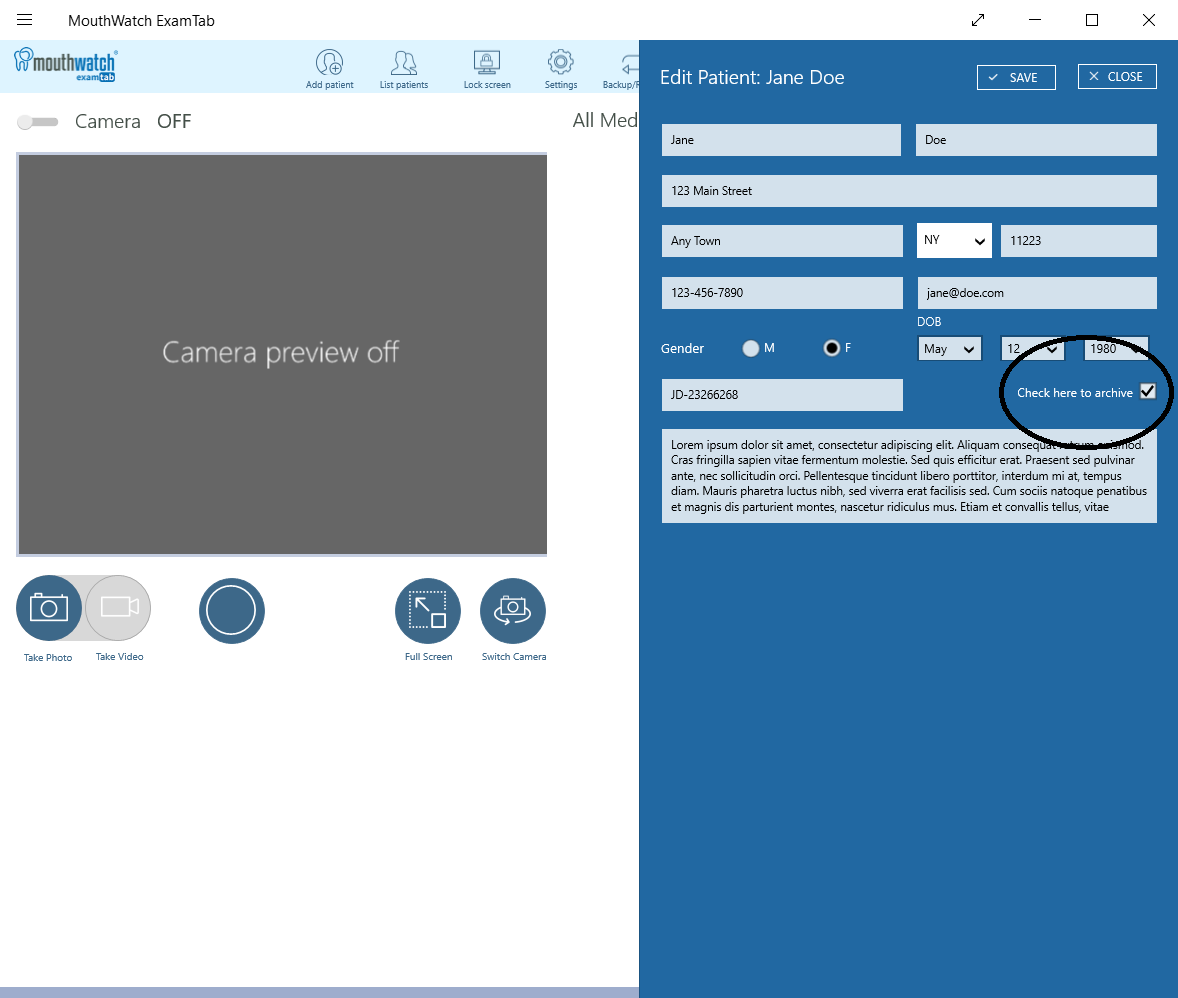 If a patient is no longer active in your practice, you may want to archive their ExamTab record.
Tap the patient's name above the image preview area

Tap Edit Patient
Check the box that says Check Here To Archive
Tap Save
To access any archived record, you will need to Search patients and check the box to include inactive patients. All archived patient images are saved. Their name simply does not display in a standard search.