Taking Intraoral Images
Plug the MouthWatch Intraoral Camera into the full-sized USB port on the ExamTab. The camera will light up for just a second, but it is ready.
Turn on the Camera Preview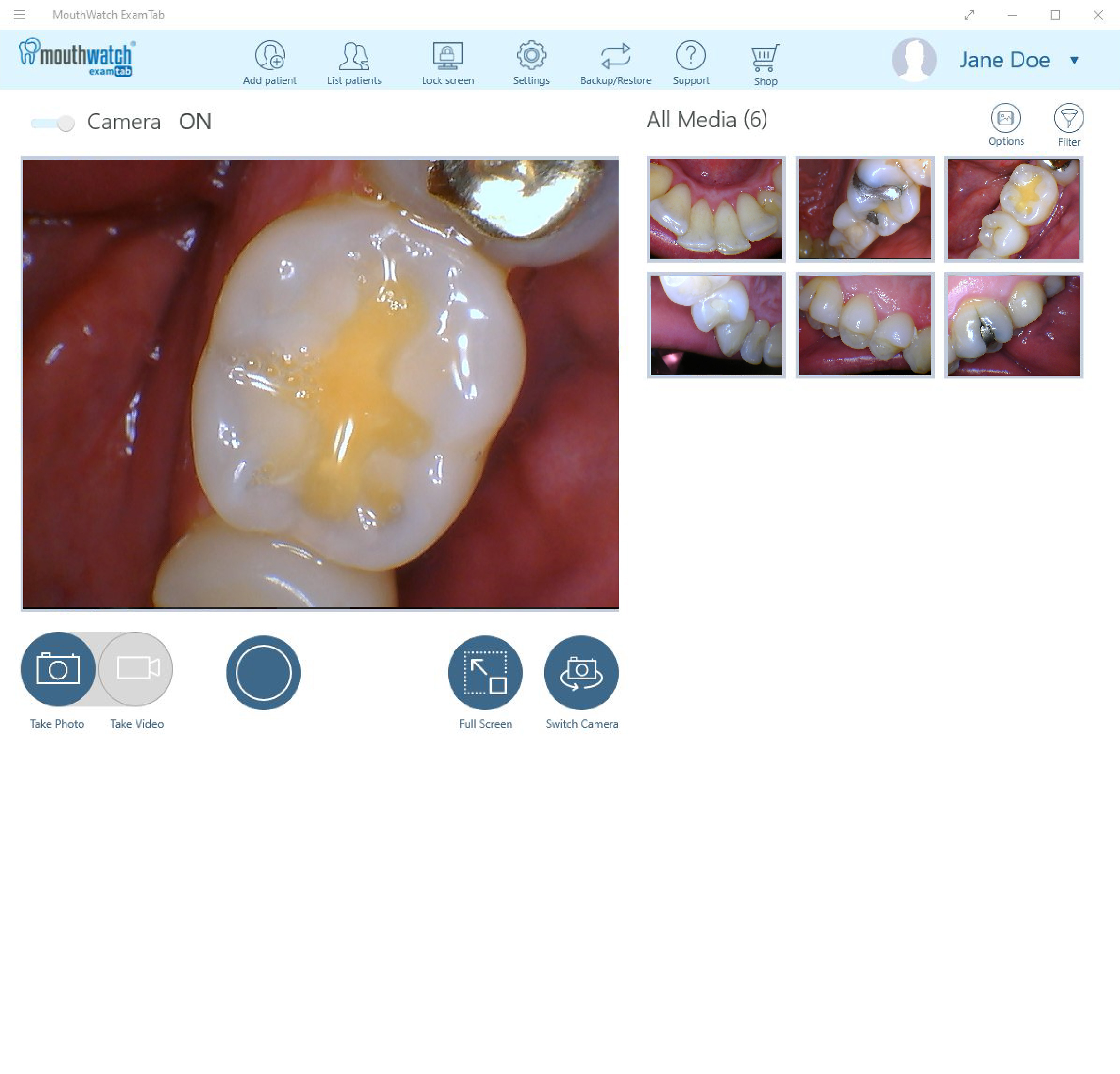 If the video feed from the intraoral camera is not displaying, switch the "Camera" toggle from "OFF" to "ON"

You should now see a video feed coming from the intraoral camera

Put a protective sleeve on the camera, press the capture button on the camera handle and images will be stored. You will see thumbnails displaying to the right of the image preview.
FULL SCREEN MODE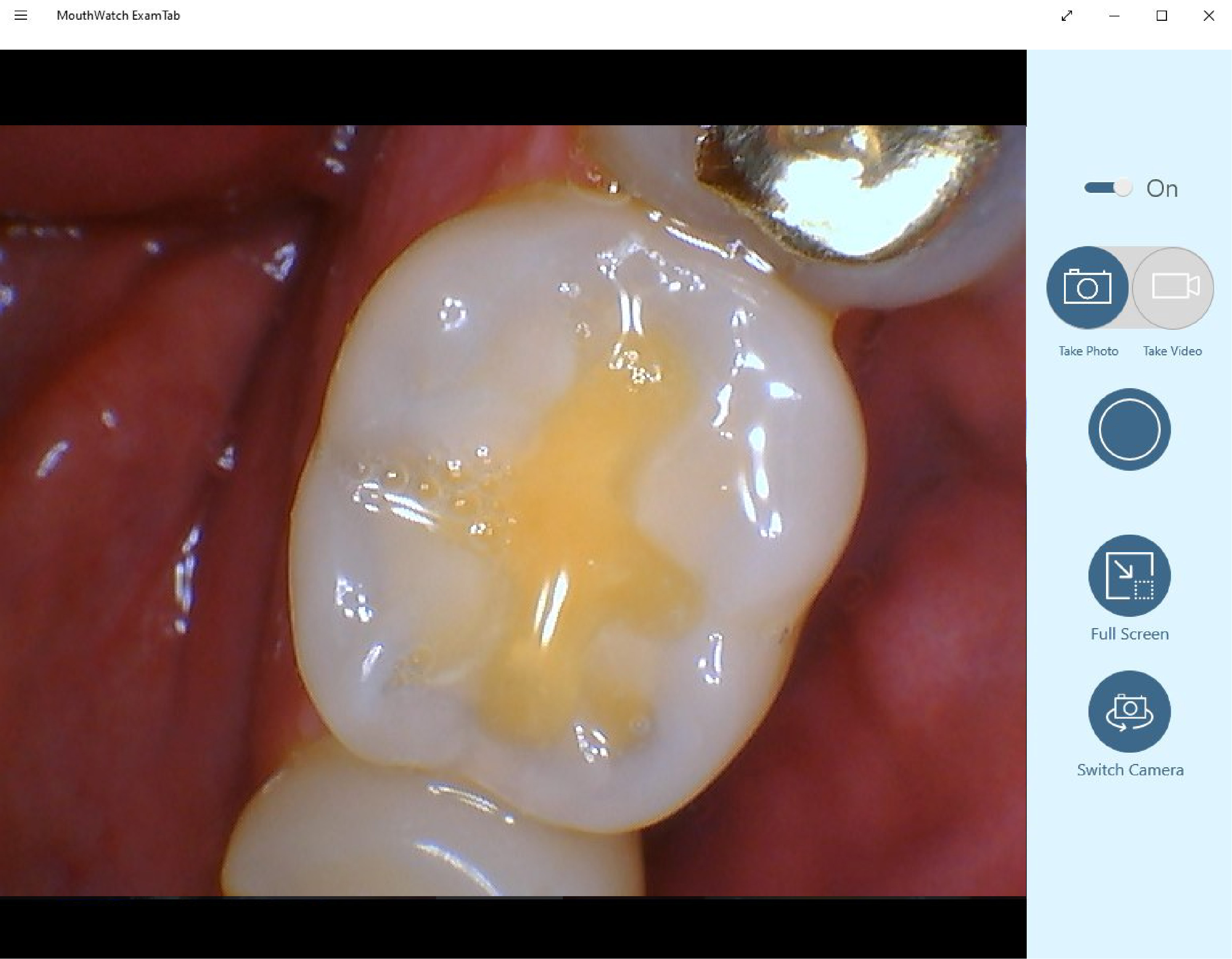 If you would like to view a full screen video stream, tap "Full Screen" from the toolbar.

You can still capture images using the capture button, or press the red camera icon on the screen.
RECORD VIDEOS
To record a video, tap "Record Video"

This will begin recording a video of a custom

set time. (you can configure the length)
Additional Features:
Tap on the patient's name above the image preview

You can change the photo, edit contact information or add dental treatment notes

When you tap "Change Photo", it will activate the integrated camera. Tap the screen to take the patient's photo and crop to select the size you like

Each time you add to the dental history, it will save a discrete instance of the notes. What does this mean?