Instructions for Schick Integration
MouthWatch cameras easily integrate with Schick imaging software. Use the MouthWatch camera to capture images of the patient and store them directly into the patient record.
Step 1 – Download the Button Capture Software
Go to: https://www.mouthwatch.com/intraoral-cameras/getting-started/ and download our Button Capture Software.

View the installation guide

Install the program, following all steps in the guide
Important: If setting up a MouthWatch Plus+ make sure to install the required driver by checking the box at this step:


Select Schick 4.5 or 5 from the Button Capture Software menu, depending upon your version. (test out each to confirm proper function)
Step 2 – Plug in the MouthWatch Camera
Make sure that you plug the USB connector into a powered USB port. Sometimes, these are located on the front or back of the computer. If your monitor or USB hub has ports, these may not be powered.
If setting up a MouthWatch Plus+ use a USB 3.0 port.
Step 3 – Windows Recognizes the Camera
Once the MouthWatch camera is plugged in, you should see a small alert on the bottom saying that New Hardware USB Video Device was recognized.
Step 4 – Download from Schick USB Camera Driver
Visit www.schickbysirona.com and get the driver for USBCam4 or go directly to this link.
Choose the first option, USBCam4 driver
Run the installer, reboot the computer and open up Schick
Step 5 – Acquire Video
You should create an intraoral video layout if you don't have one already. Consult your Schick manual on how to do this.
In a Video layout, click the box where you want to capture the image

Click it again to begin viewing live video

If not in a Video layout, right click on the view box and select Capture Video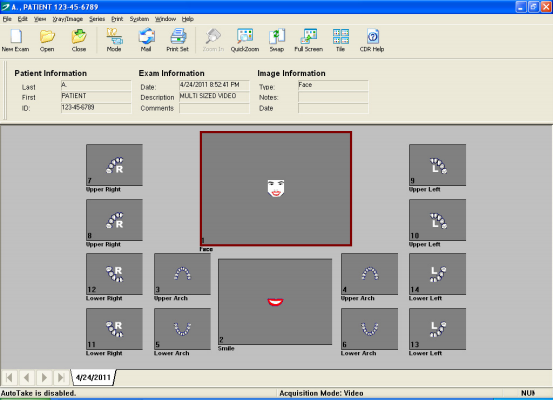 The below screen will then display: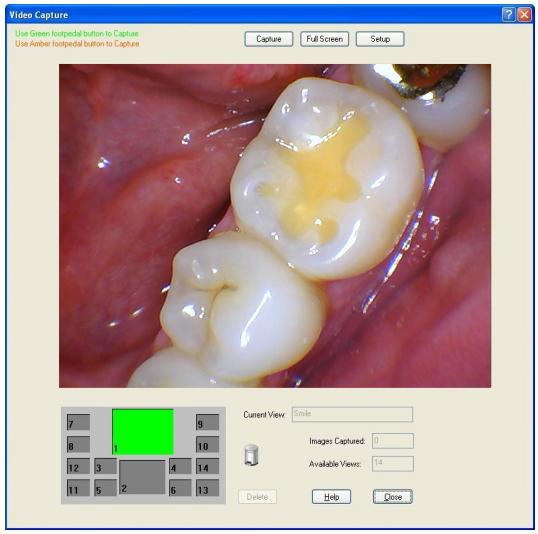 Step 6 – Click the capture button to freeze an image
If set to Auto-Take, the image will be saved and your video exam will move onto the next box
If the capture button doesn't work, check to make sure the MouthWatch button capture software is running and set to one of the Schick settings
Step 7 – All Set!
Make sure the MouthWatch Capture Button software is running in the system tray and set to Schick.