Instructions for Prof.Suni Integration
MouthWatch cameras easily integrate with Prof.Suni imaging software. Use the MouthWatch camera to capture images of the patient and store them directly into the patient record.
*Prof.Suni does not require the MouthWatch Button Capture Software.
Step 1 –Plug in the MouthWatch Camera
Make sure that you plug the USB connector into a powered USB port. Sometimes, these are located on the front or back of the computer. If your monitor has USB ports, these may not be powered.
If setting up a MouthWatch Plus+ use a USB 3.0 port.
Step 2 – Windows Recognizes the Camera
Once the MouthWatch camera is plugged in, you should see a small alert in the system tray saying that New Hardware USB Video Device was recognized.
Step 3 – Select Video Device Type
From the Prof.Suni Imaging home screen, click TOOLS > SELECT VIDEO DEVICE TYPE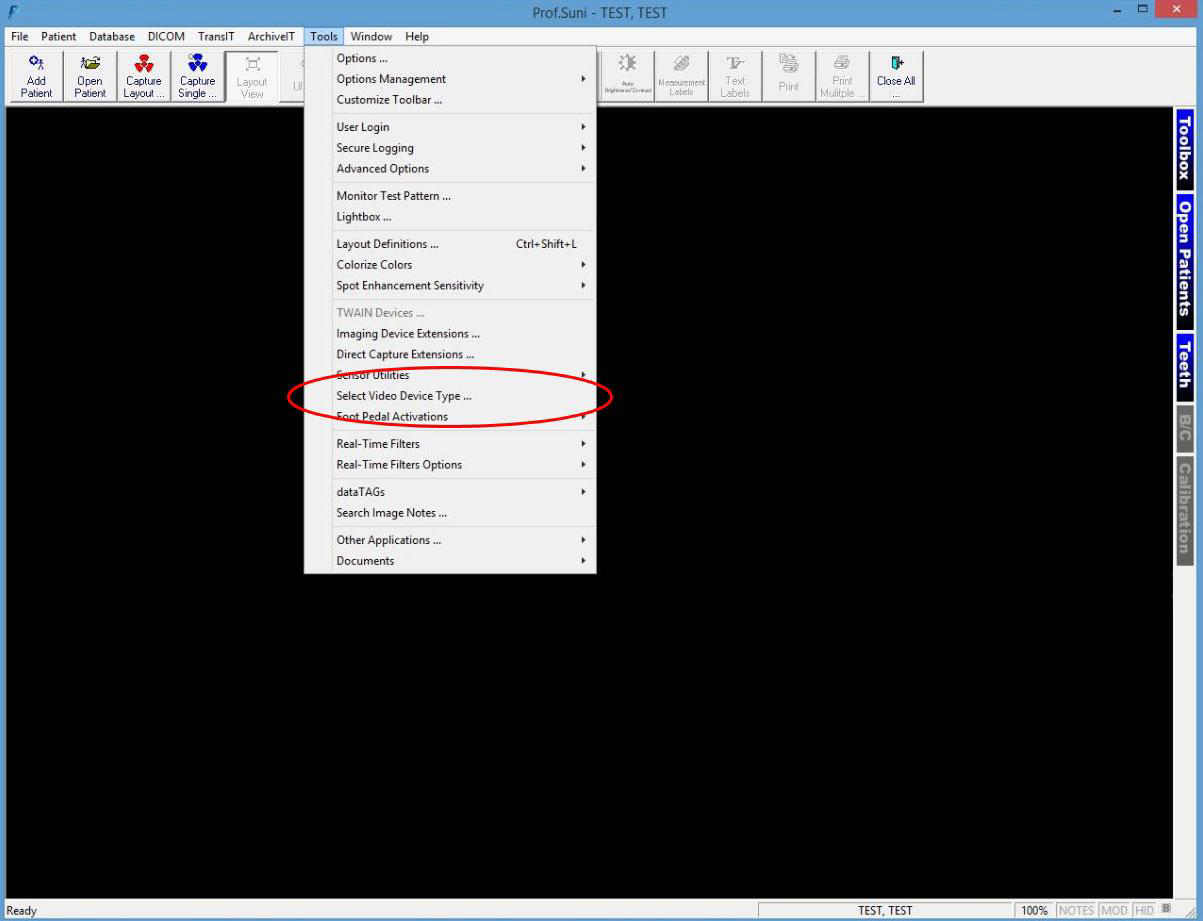 You will see this screen: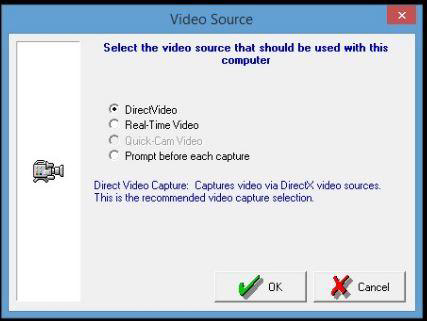 Select Direct Video
Click OK, go to Step 4
NOTE: If no Video Devices are supported in your installation of Prof.Suni, you will need to run the original Prof.Suni installation CD-ROM and select DirectVideo Video Devices from the Imaging Devices screen. Then complete the installation of Prof.Suni.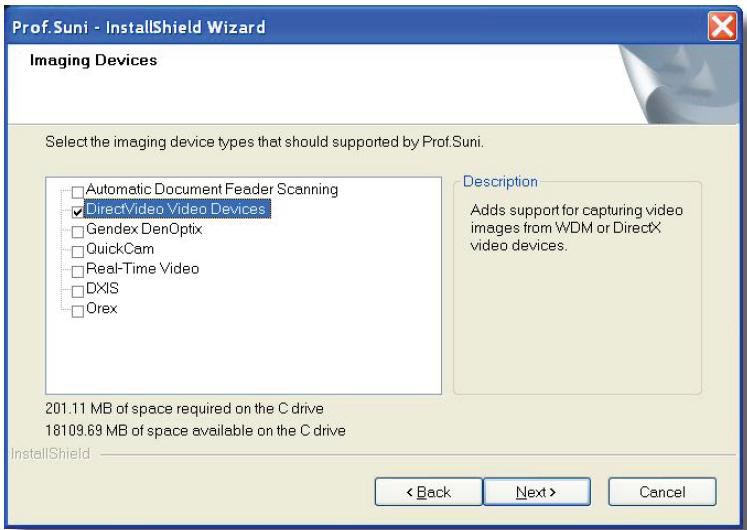 Step 4 – Capturing An Image
Open a patient record and click on the Capture Video button:

Press OK
After pressing OK, a live video stream should appear in the window.
If not, click Video Devices and make sure USB Video Device is selected

If USB Video Device is not an option, make sure the MouthWatch camera is plugged into a powered USB port on your computer and try again.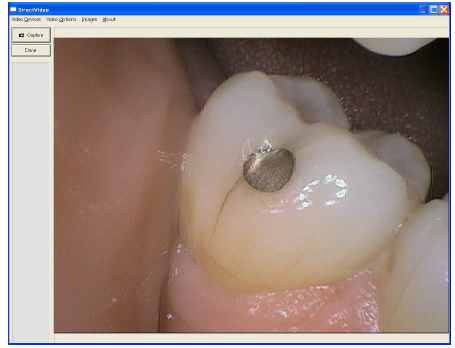 Before the capture button will work on the camera, you will need to follow these steps:
In the Direct Video window, click Video Options -> Still Pin and Other Video Sizes

Select I want to capture from the Still Pin
Set the resolution to 640x480 or 1920x1080 (Plus+ Camera Only)
Click OK
Step 5 - All Set!
Now, clicking the capture button will save images to the sidebar as thumbnails. Once you click Done they will be assigned to the patient record.