To create a new appointment, do the following:
1. From the Appointments Page click "New Appointment."

2. In the pop-up window enter required information:
Patient Name
Provider
Date of Appointment

Time of Appointment
3. Enter optional information:
Location
Appointment Type
Duration

4. Select the appropriate check boxes to send an email notification to the patient and/or provider:

5. Click "Add."

Editing Appointment Details
To edit appointment details, click the "View" button for the appointment you wish to edit.

When the appointment details page comes up, click "Edit Appointment Details."

Make your changes to the appointment in the pop-up window and click "Edit Appointment" to update.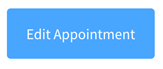 To delete the appointment, click the "Delete Appointment" button on the appointment details page.

Note: You cannot delete an appointment until all associated tasks are closed out.