To manage your patient account click on the icon with your initials in the main navigation bar.

View your profile details, including your assigned practice.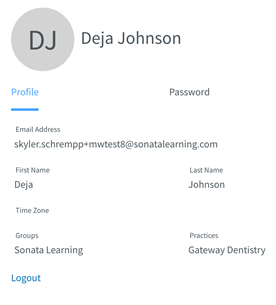 To log out click "Log Out".

Changing Your Password
To change your password, do the following:
1. Click the "Password" button from the menu bar in your profile page.

2. Use the text fields to create a new password.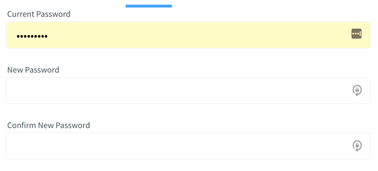 3. Enter your current password.

4. Enter the new password.

5. Confirm the new password.

6. Click the "Save" button to save your changes.