When a Group Admin creates a TeleDent account for you, you will receive an email with a link to connect to TeleDent.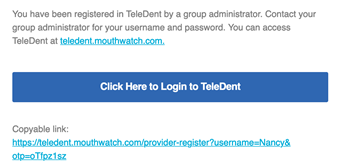 Click the login button, or copy and paste the provided link into your browser.
Create a secure password when prompted.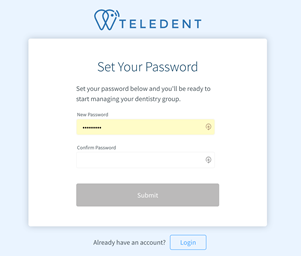 When your password is submitted, you will be taken to the TeleDent Dashboard.