TeleDent tasks are key to efficient workflow and increased accountability within your group or practice. They serve as quick and easy ways to collaborate remotely and delegate responsibilities as one group may have multiple practices with even more locations. Not only do tasks keep teams on track across multiple practices and locations, they help ensure that important action items do not fall through the cracks.
All tasks must be assigned the following:
A Provider
A Due Date
A Priority Ranking (High, Medium or Low)

Additionally, users can enter a Task Type as well as Task Details.
Tasks assigned specifically to you will appear on your Dashboard when you log into TeleDent.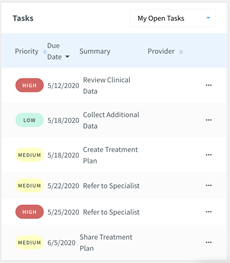 To see all open tasks in your practice(s), navigate to the Tasks Page.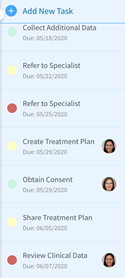 Note: Any time a task is generated, TeleDent sends an email notification to the assigned provider.