An alert will appear in your notifications as well as your TeleDent messages if you have been invited to a video call. You will also receive an email notification at the email address associated with your account. If you have opted into text messaging you will receive a text with a link to join directly from the message.

To join the video call, access the invitation via your Messages Page.

Click "Click here" to join the call. It may take a few seconds to establish connection.
Note: You can also join a video call by following the link provided in your email or by clicking on the notification.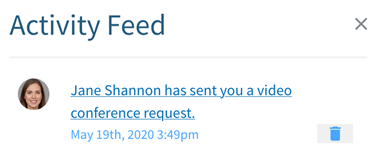 For information on recording video and capturing images during a call, click here.
For information on additional video chat features, click here.