Once you are logged into the patient portal, you can begin messaging with your provider. You can send text, pictures and documents through messaging.
To send a message, type into the text box and hit the send button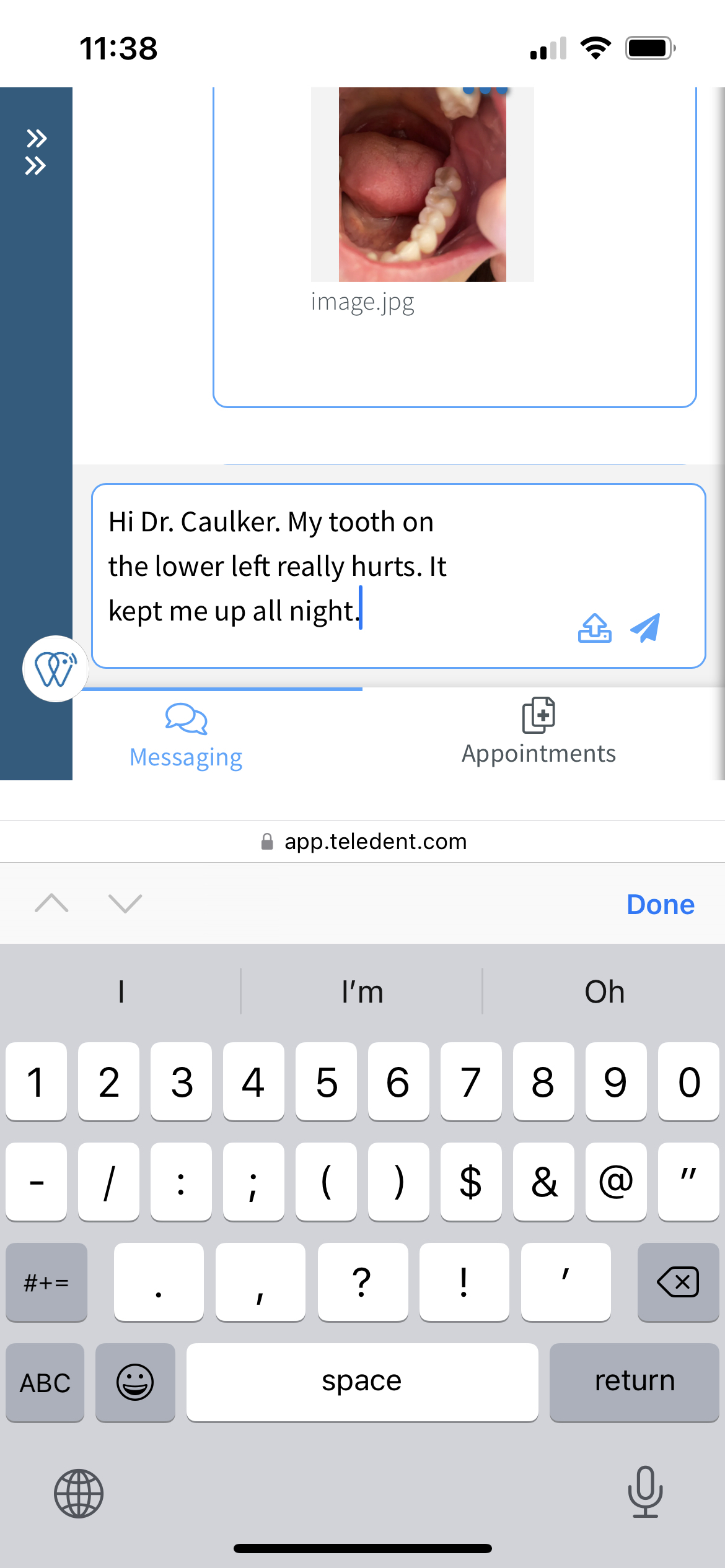 To send a picture click the Upload icon

. If you are on the mobile app, you must grant TeleDent access to your camera roll to attach images.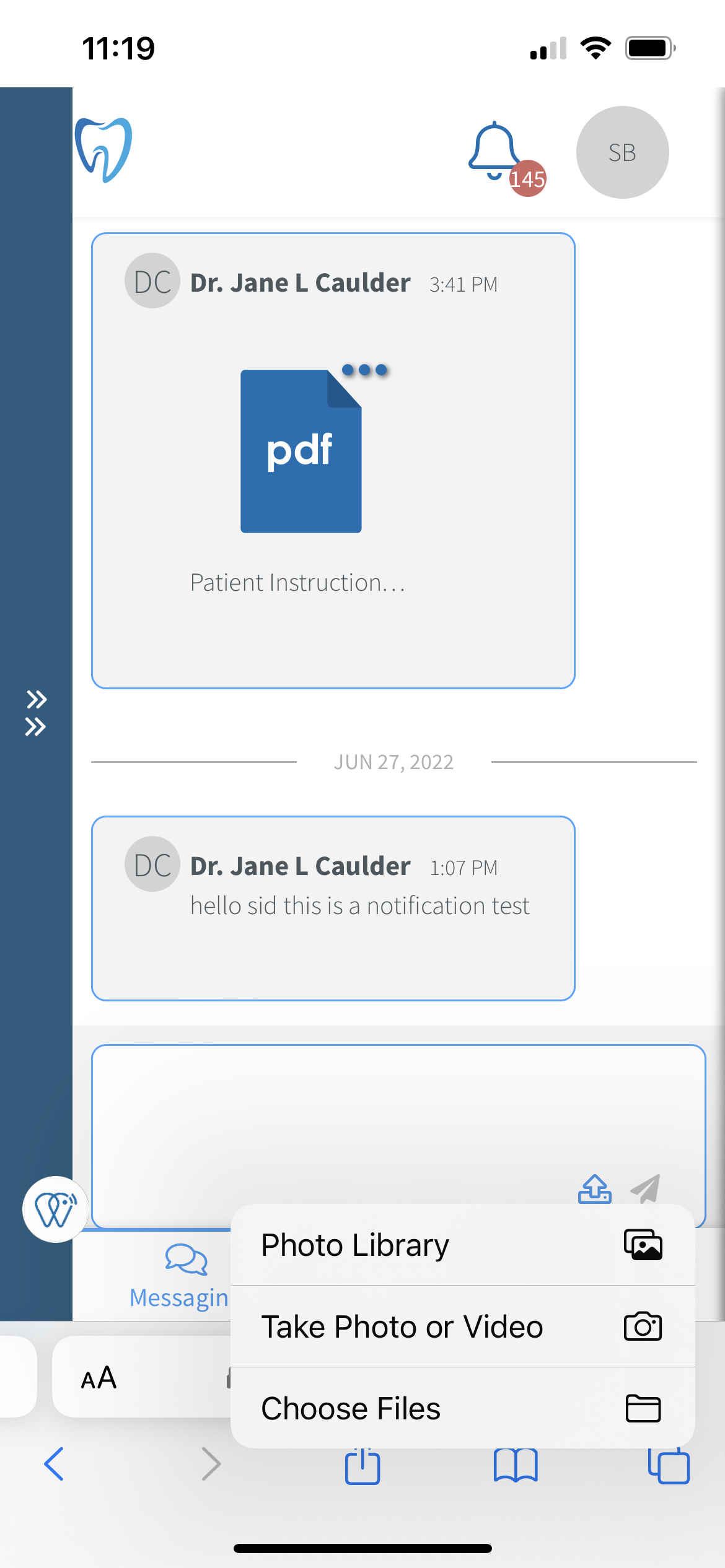 Select Photo Library or Take Photo or Video. When you choose the picture from your camera roll or take a new picture, it will pop up in the message window. Be sure to click send!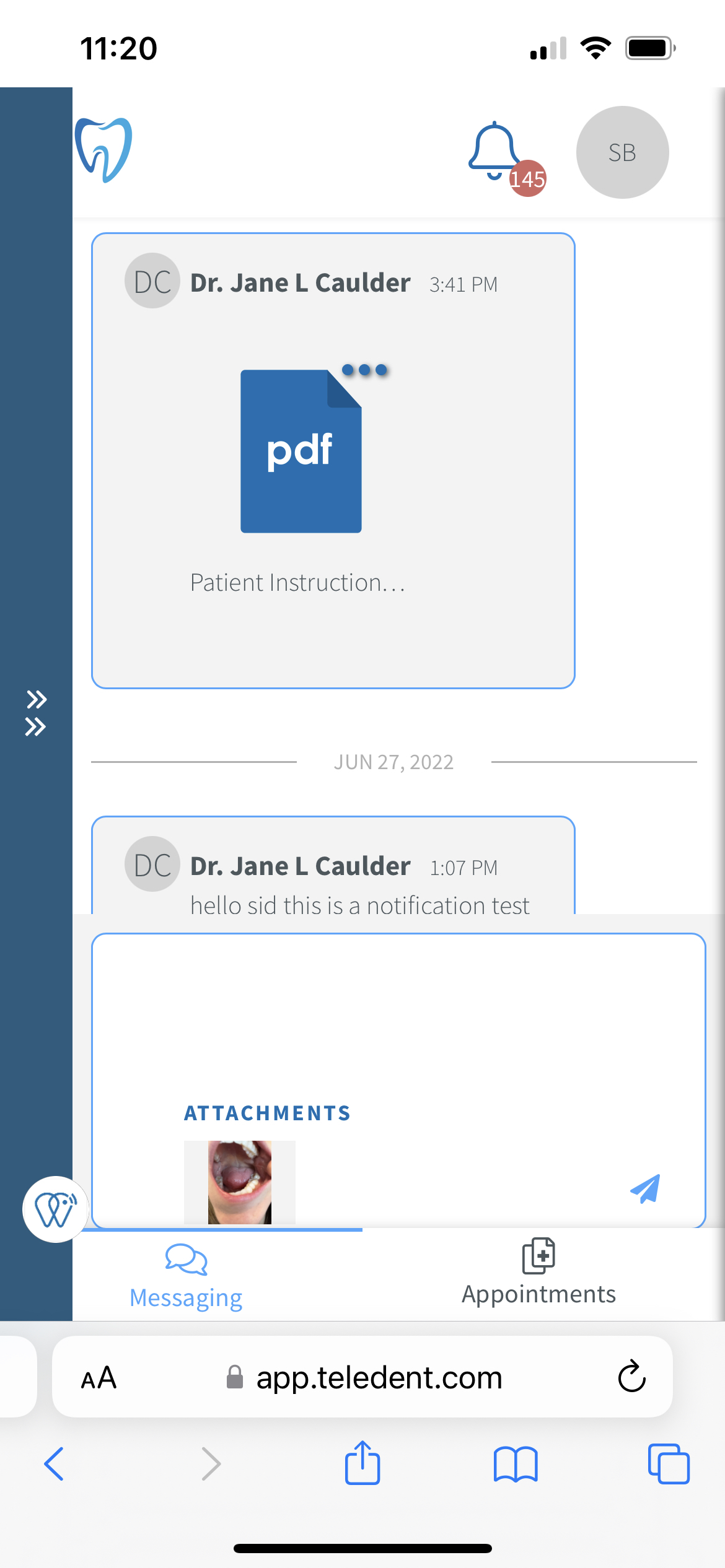 You will be able to see your pictures in the message thread.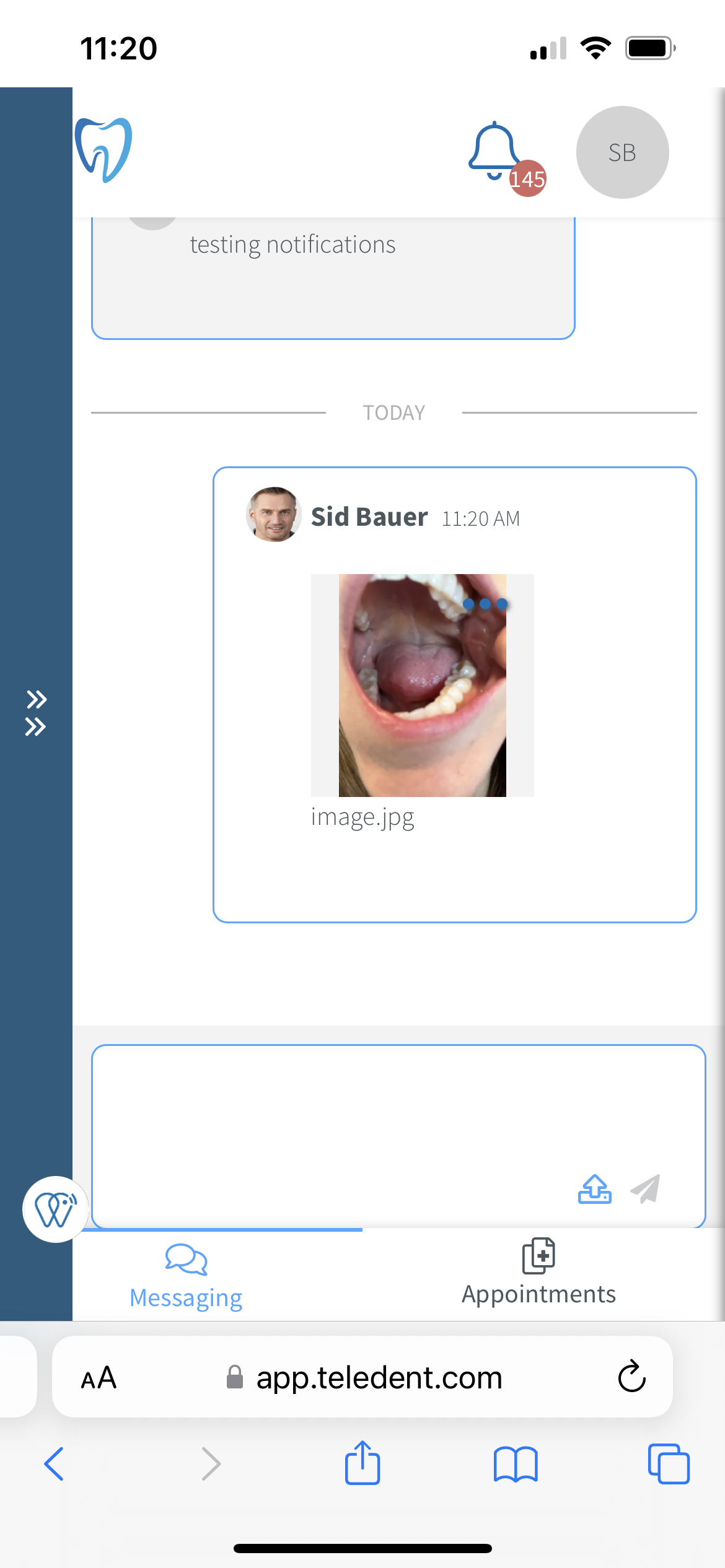 Your provider will automatically be notified of your message.
Note:
Any attached file will be saved in your TeleDent patient record.