TeleDent now allows you to share a patient intake form with patients for online teledentistry consult requests. Admins can access the link to the patient intake form in the admin tools under the Organization tab in the left-hand menu or from the Practice tab. If patients will be a part of a practice, be sure to share the link for the correct Practice.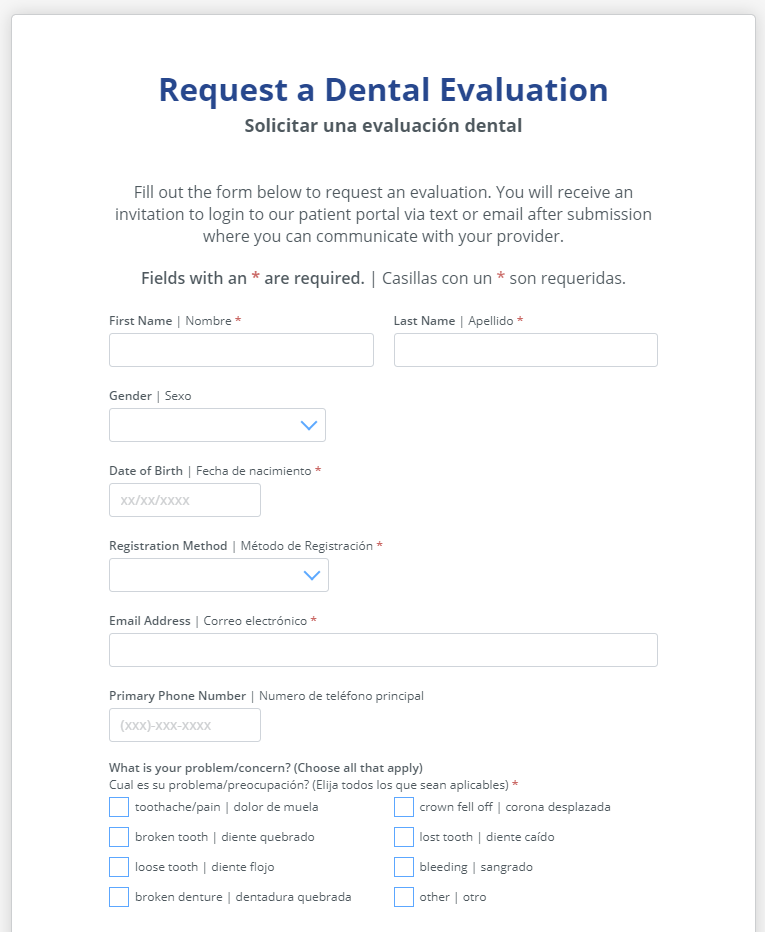 Each organization or practice has a unique patient intake link. Your link will be located at the bottom of the ORGANIZATION or Practice page. Only admins will have access.
Direct URL: link to share with patients to fill out the information
Embedded iFrame: build into your website for patients to directly submit documentation and create a patient portal account.
For Organizations: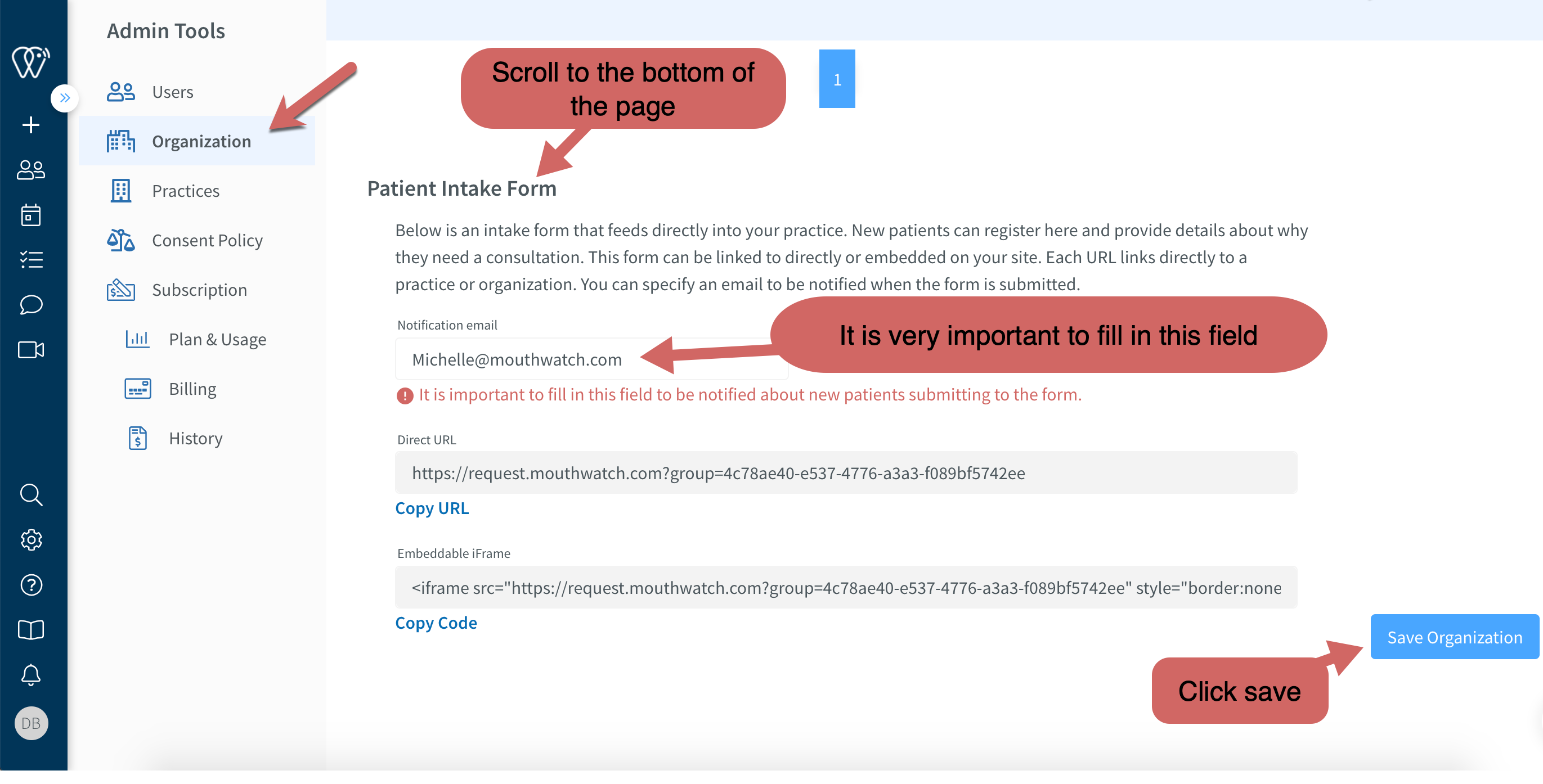 Note: it is important to enter the email address in the notification email field to ensure that notifications are being received when a patient submits a form
For Practices

After you click "edit", scroll to the bottom for the patient intake form specific to the chosen practice.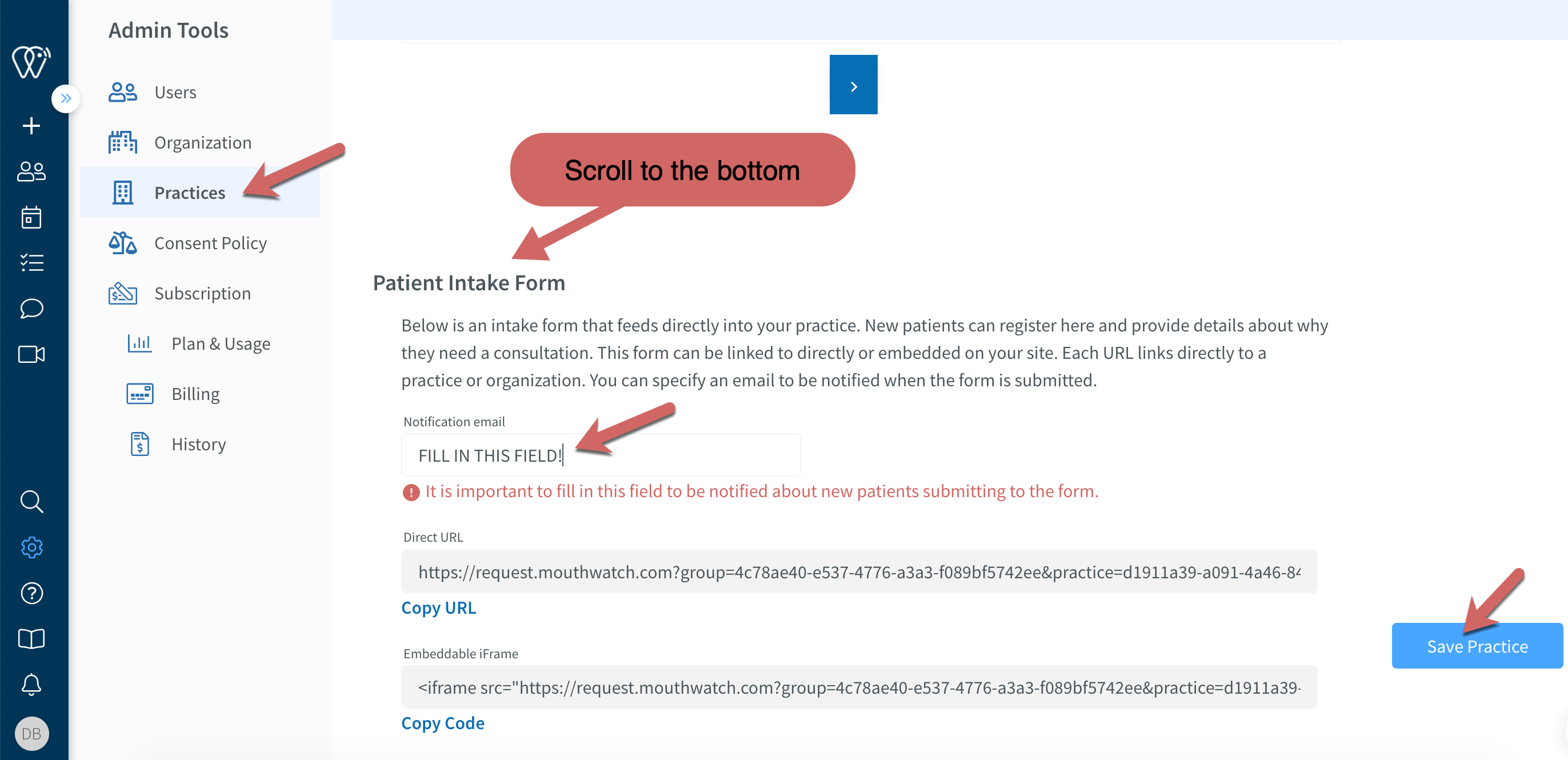 When a patient completes the form, the patient record will automatically be created in TeleDent and the patient will be invited to the patient portal. A notification will be sent to the email address entered in the notification email field, alerting the team that a patient has requested a consult.