There could be times the MouthWatch camera may stop displaying a live video feed. You will still be able to capture and see your photos, but are not able to see where you are aiming the camera before capturing. Below are the steps you can take to fix this issue if it arises.
Step 1- Close the camera and Open File Explorer
Make sure the camera window is closed. To open your File Explorer you will right click your Windows start menu and select File Explorer or Windows Explorer if you are using Windows 7 or lower.

Step 2 - Navigate to "This PC"
On the left hand side of your window you should have "This PC" listed. Click on it.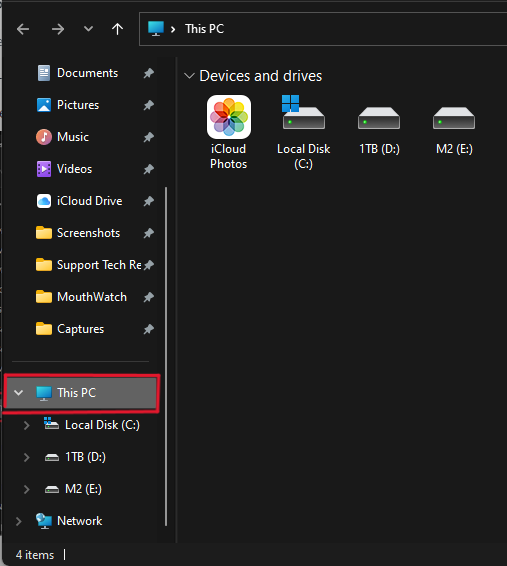 Step 3 - Navigate to the (C:) Drive
You should see on the right hand side a section, "Devices and drives". In this section you want the drive that has (C:) after its name, double click it. In this example it is "Local Disk (C:)"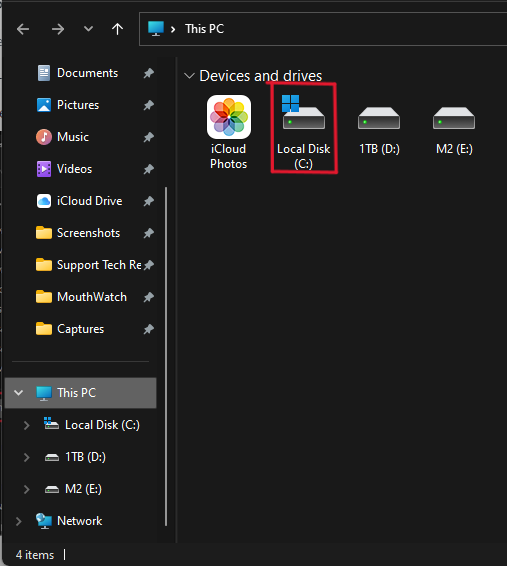 Step 4 - Open folder Program Files x86
From the list of folders double click on "Program Files (x86)

Step 5 - Open MouthWatch Capture folder
Note: You must have the MouthWatch Button Capture software installed before you will see this folder. Install Here if needed.


Step 6 - Open folder "Files"

Step 7 - Open Folder "Dentrix Image Fixes"

Step 8 - Double Click "Whitescreenfix_x64" Hit yes to Windows prompts that appear.


Step 9 - All done! Open the camera and take photos as usual.
Note: If you receive an error similar to below, you will need to login to the Windows Admin account on the PC in order to run the fix. This may require getting in touch with your IT department.