To register in TeleDent as a Group Admin, you must first purchase a TeleDent subscription in the MouthWatch Store.
Once your purchase is complete, you will receive an email with a link to register. You will be prompted to set up and confirm a password.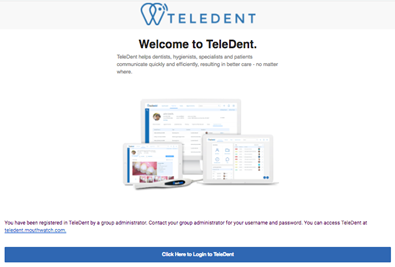 When your registration is complete, you will be taken to the Admin Tools of your TeleDent account.
From here you may begin: